Tools for analysis of mechanical objects
Geomagic Design X tools allow you to generate a faithful recreation of reality from the scanned data while maintaining the design intent.
The mesh surface is automatically separated into regions and their geometries are identified. All CAD tools can use these regions to speed up the modeling process.
The generated CAD objects can be exported to other 3D design software (SolidWorks, Inventor) to modify their design, make assemblies or manufacturing drawings.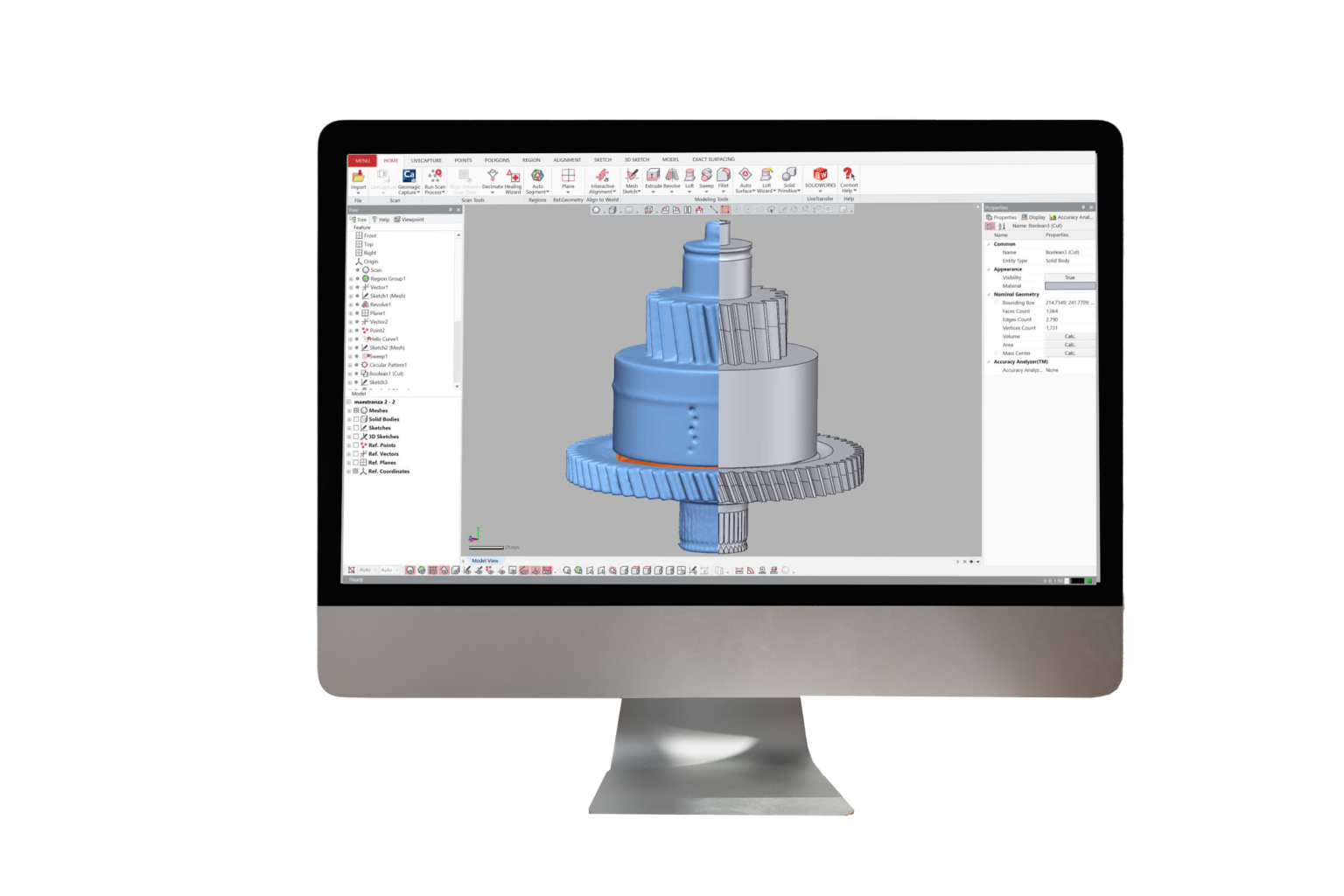 It provides various tools to inspect a scanned part. This must be aligned with a CAD or other reference scan to make comparisons from various perspectives and generate reports automatically.
The sizing tools allow you to measure whether the part complies with the dimensions of the reference, as well as measure flatness, circularity, parallelism, among others.
ORDER GEOMAGIC DESIGN OR CONTROL TODAY