Built Tough. Works Smart.
The Matrice 300 RTK is DJI's latest commercial drone platform that takes inspiration from modern aviation systems. Offering up to 55 minutes of flight time, advanced AI capabilities, 6 Directional Sensing & Positioning and more, the M300 RTK sets a whole new standard by combining intelligence with high-performance and unrivaled reliability.
IMPROVED TRANSMISSION SYSTEM
The all-new OcuSync Enterprise enables transmission up to 15 km away and supports triple-channel3 1080p video. Real-time auto-switching between 2.4 GHz and 5.8 GHz4 enables more reliable flight near high-interference environments, while AES-256 encryption offers secure data transmission.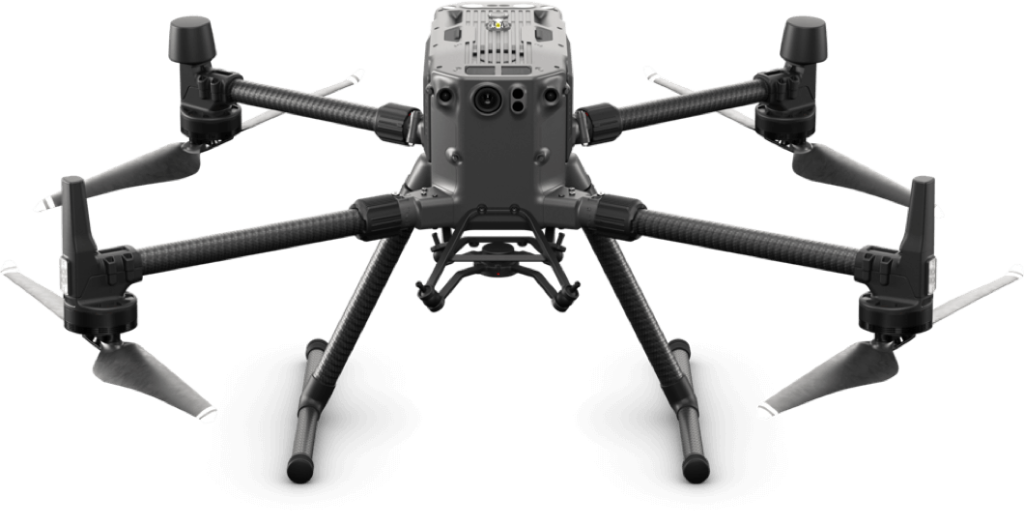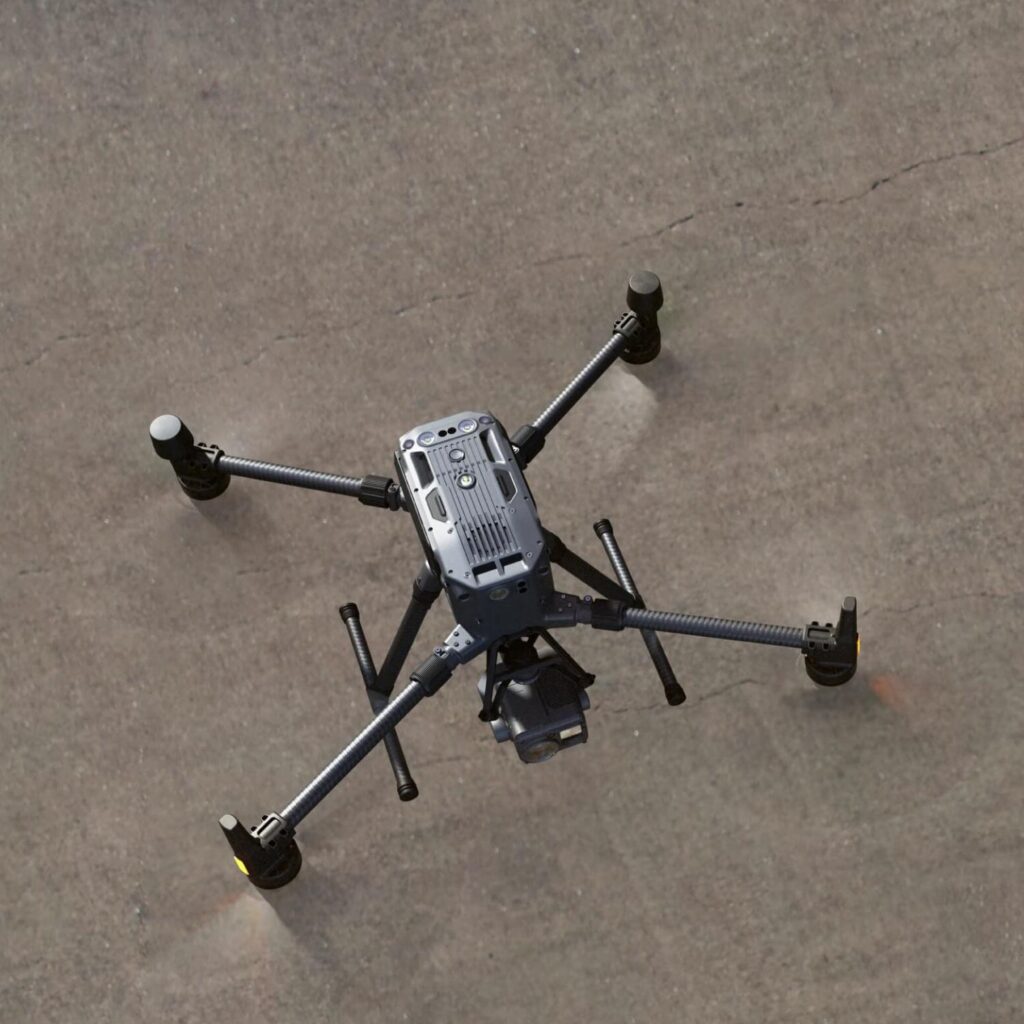 ENHANCED FLIGHT PERFORMANCE
The refined airframe and propulsion system design gives you a more efficient and stable flight, even in harsh conditions.
Flight information such as aircraft attitude, altitude, and velocity, as well as wind speed and wind direction, are all intuitively presented.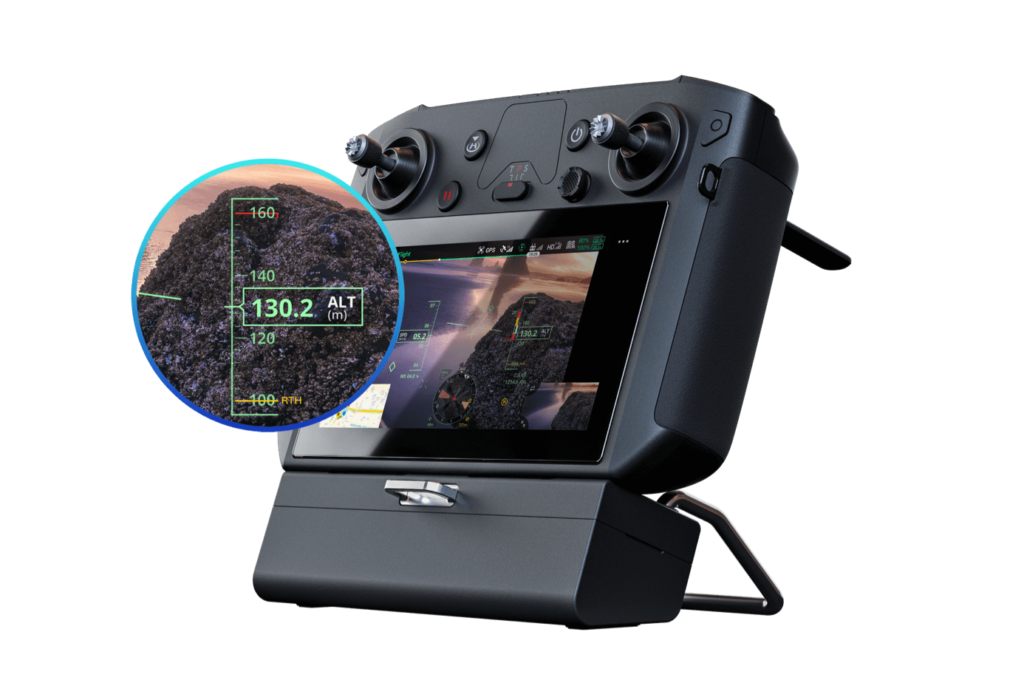 Pilots can also view the live status of the aircraft's heading, trajectory, PinPoint information, and home point projection, in a more efficient way. Visualize all nearby obstacles at once with the new obstacle map, so you can be fully informed.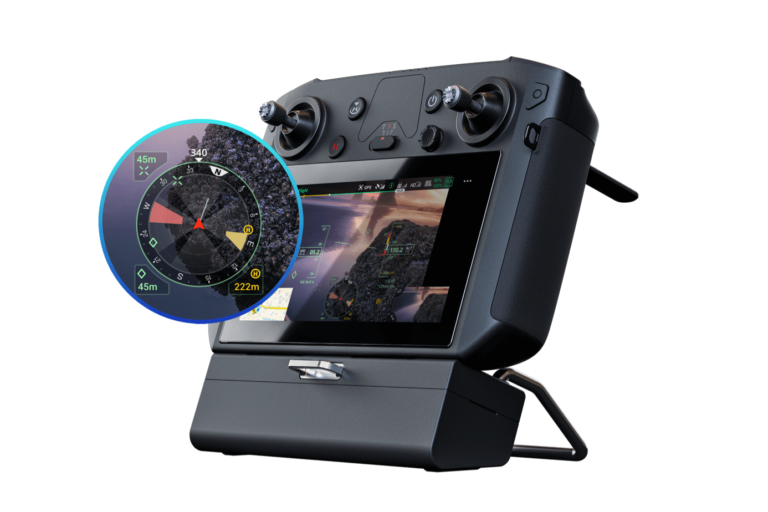 Either operator can now obtain control of the aircraft or payload with a single tap. This creates new possibilities for mission strategies as well as higher flexibility during operations.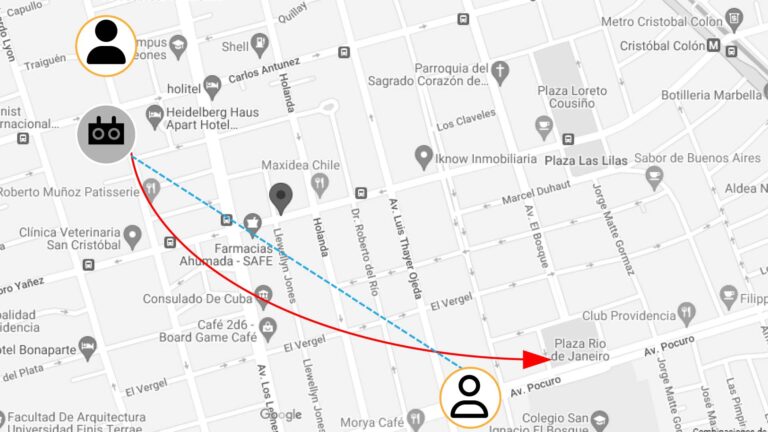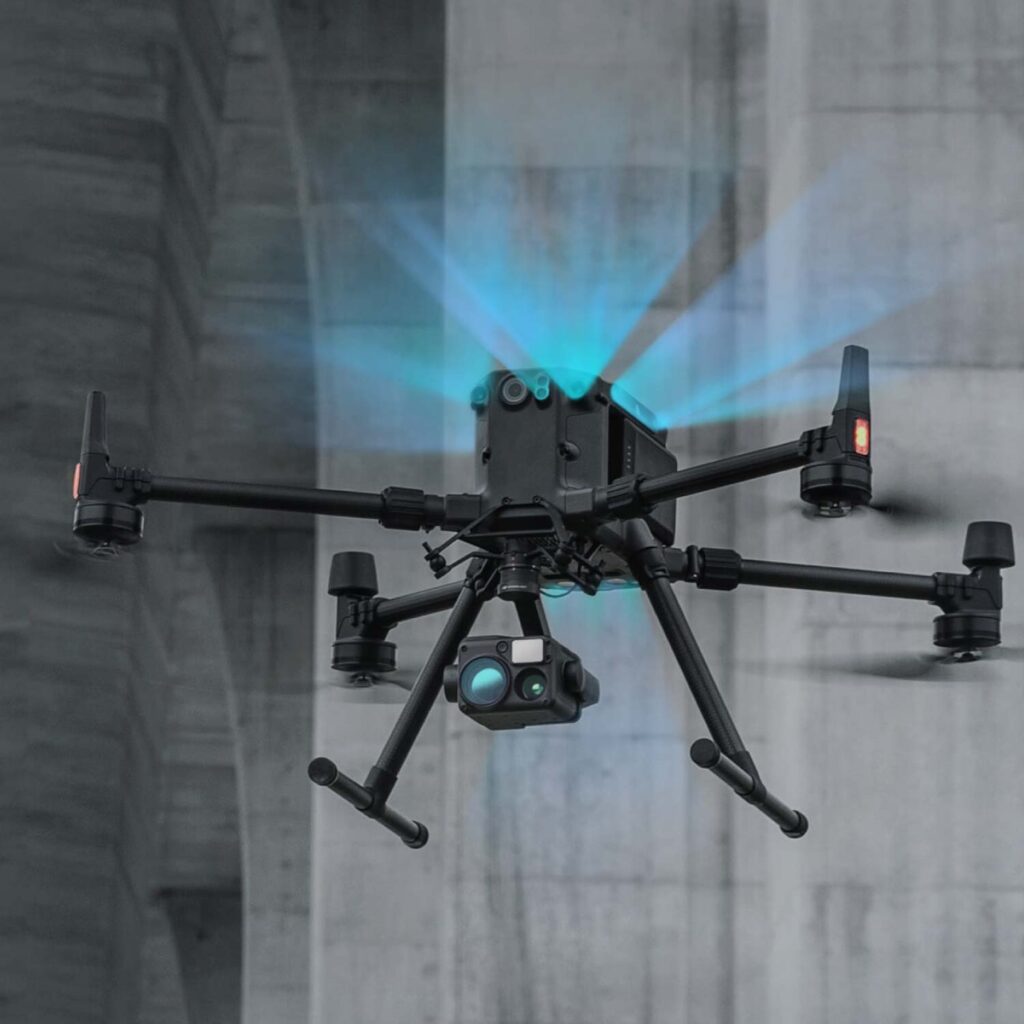 A Powerful Vision System You Can Rely On
To enhance in-flight safety and aircraft stability, dual-vision and ToF sensors appear on all six sides of the aircraft, offering a maximum detection range of up to 40 m, with options to customize the aircraft's sensing behavior via the DJI Pilot App. Even in complex operating environments, this 6 Directional Sensing and Positioning system helps keep the aircraft and the mission safe.
Professional Maintenance for Your Drone Fleet
The new integrated Health Management System displays the current status of all systems, notification logs, and a preliminary troubleshooting guide. Also in the system are the aircraft's flight logs, duration, and mileage throughout its entire lifecycle, and tips on aircraft care and maintenance.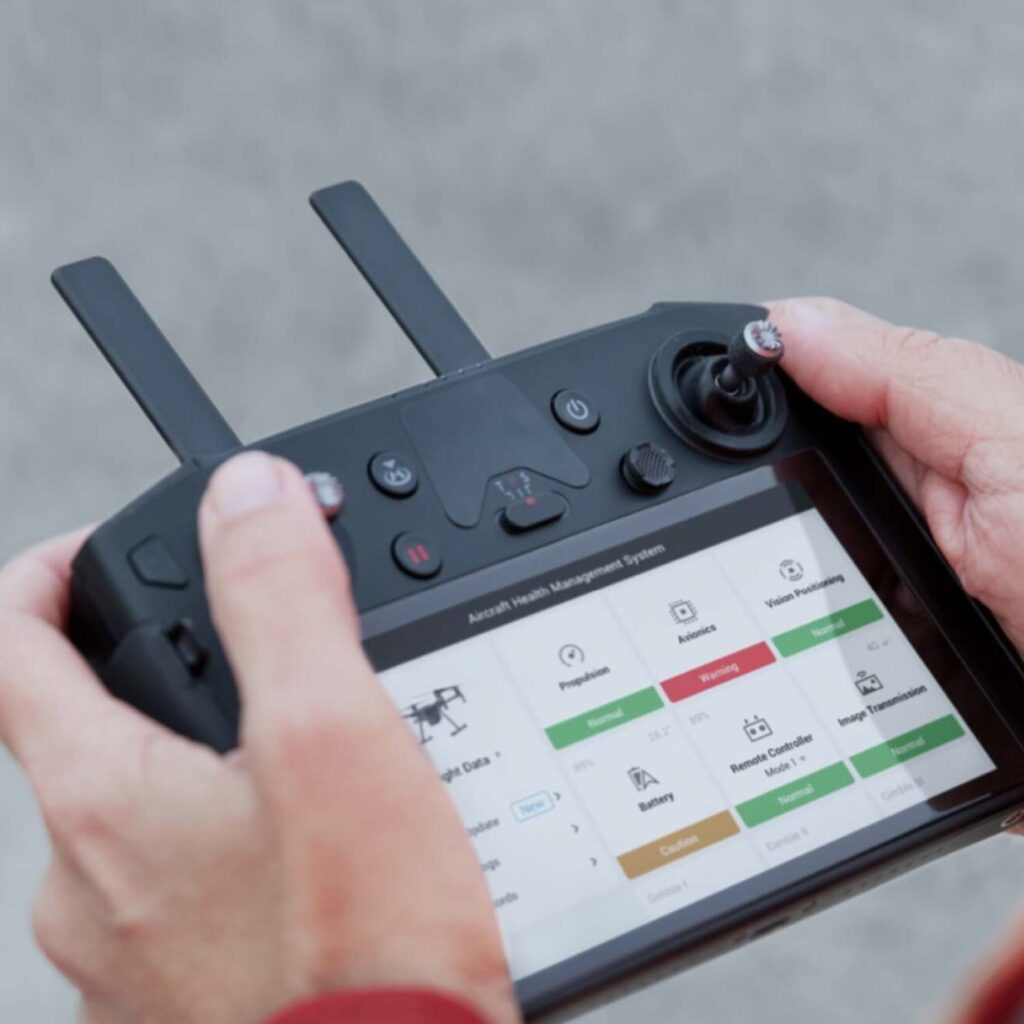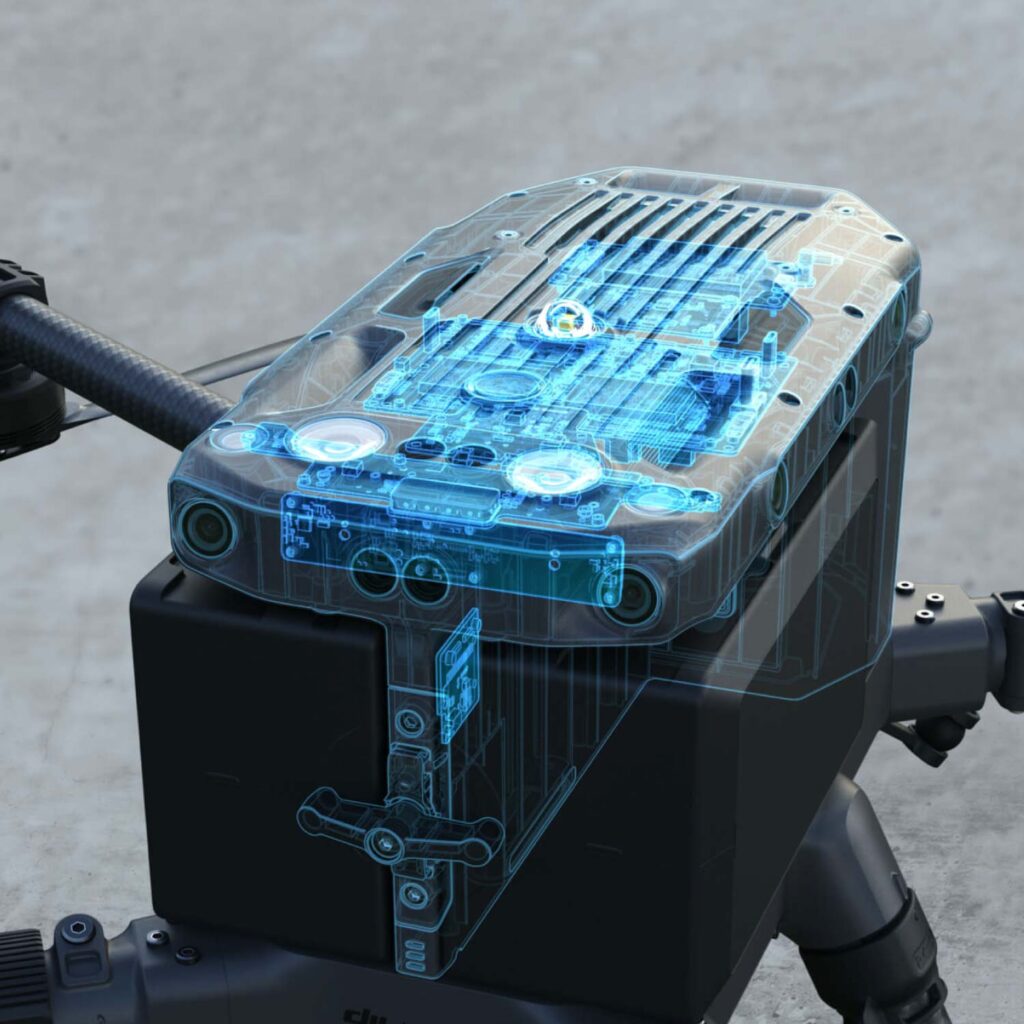 Redundancy Systems for Safer Flights
The M300 RTK's built-in advanced redundancy systems help keep your critical missions going even in unexpected scenarios.
Price from $7.545.960.- + IVA
Dron Matrice 300 RTK.
2 TB60 batteries.
1 battery station.
Price from $4.661.550.- + IVA
RECEIVE THE MATRICE 300 RTK TECHNICAL SHEET IN YOUR EMAIL
Para más información sobre demostraciones o pruebas de producto contáctenos.